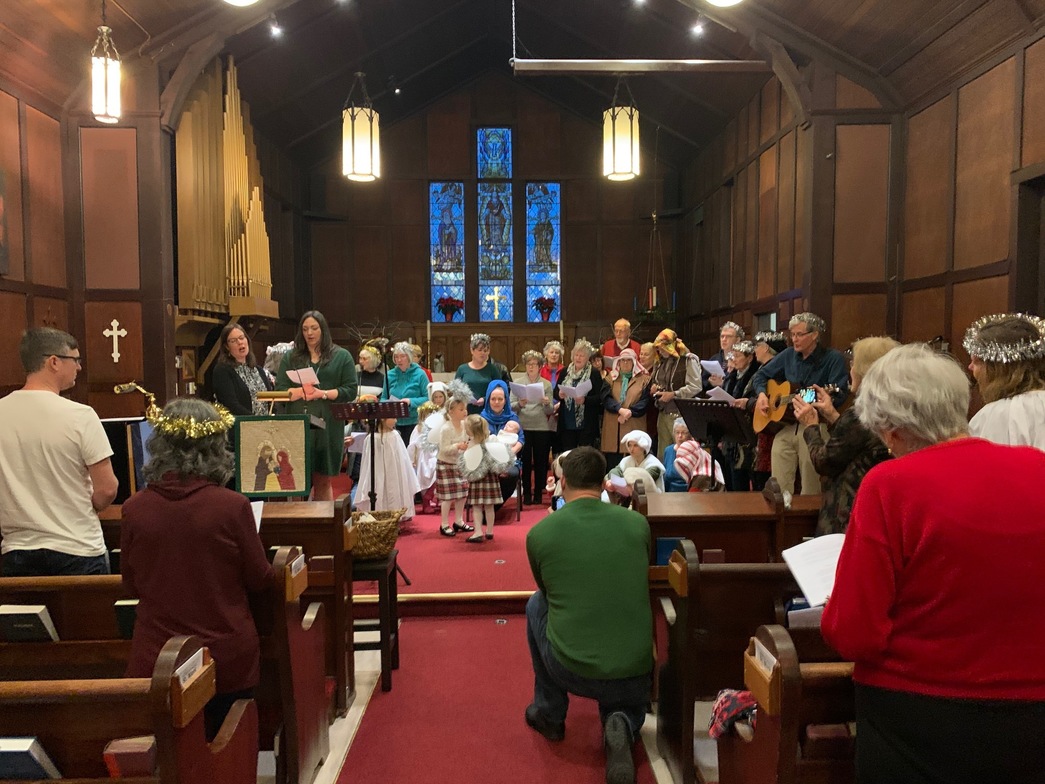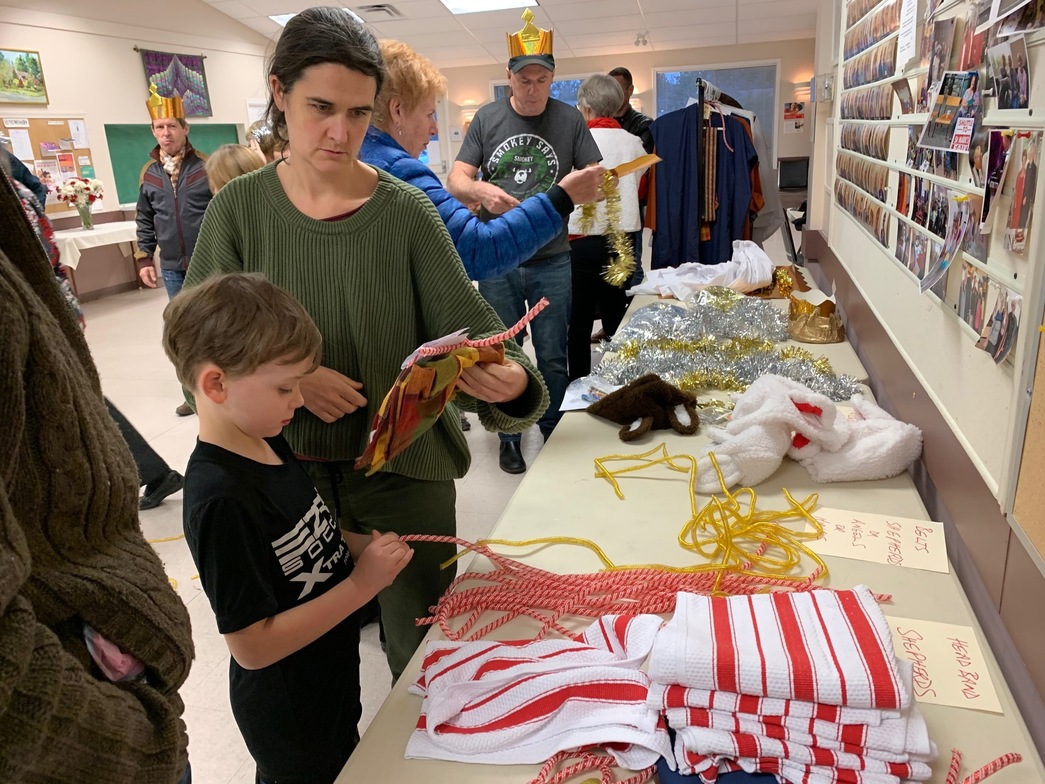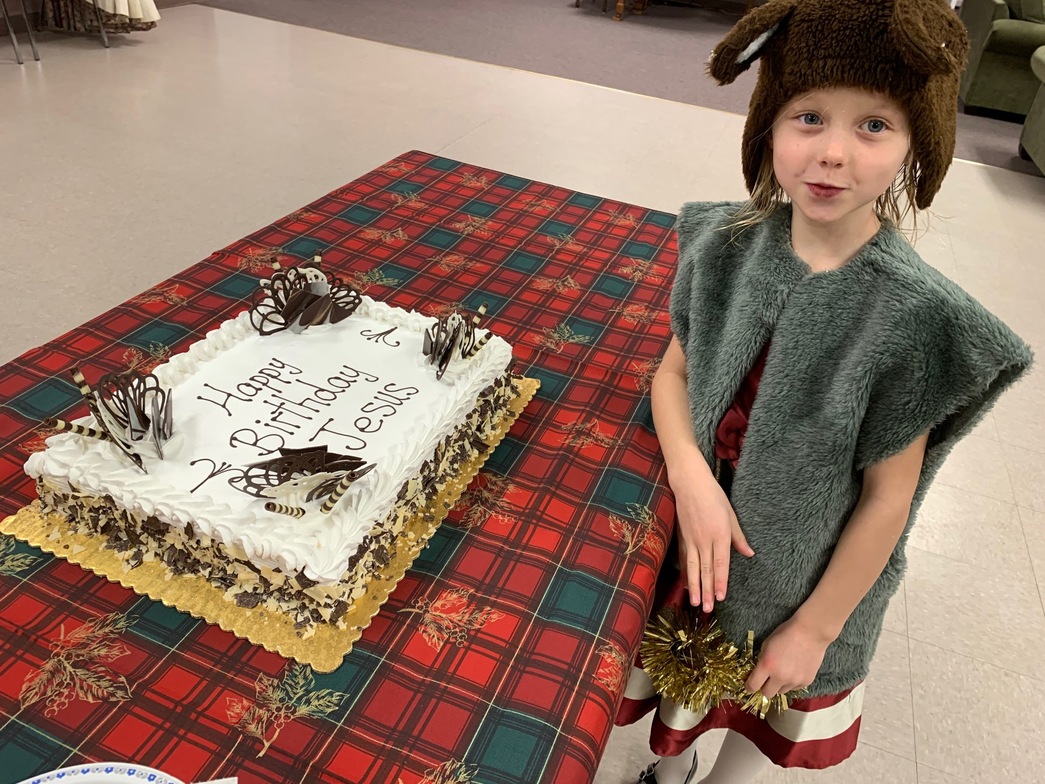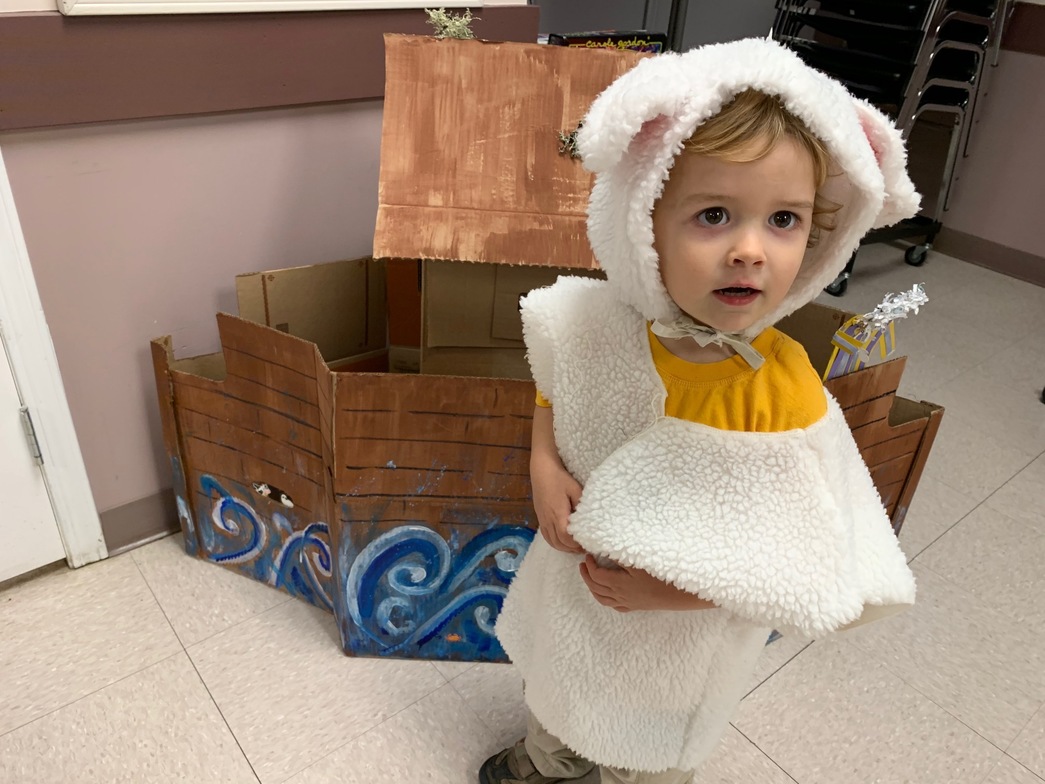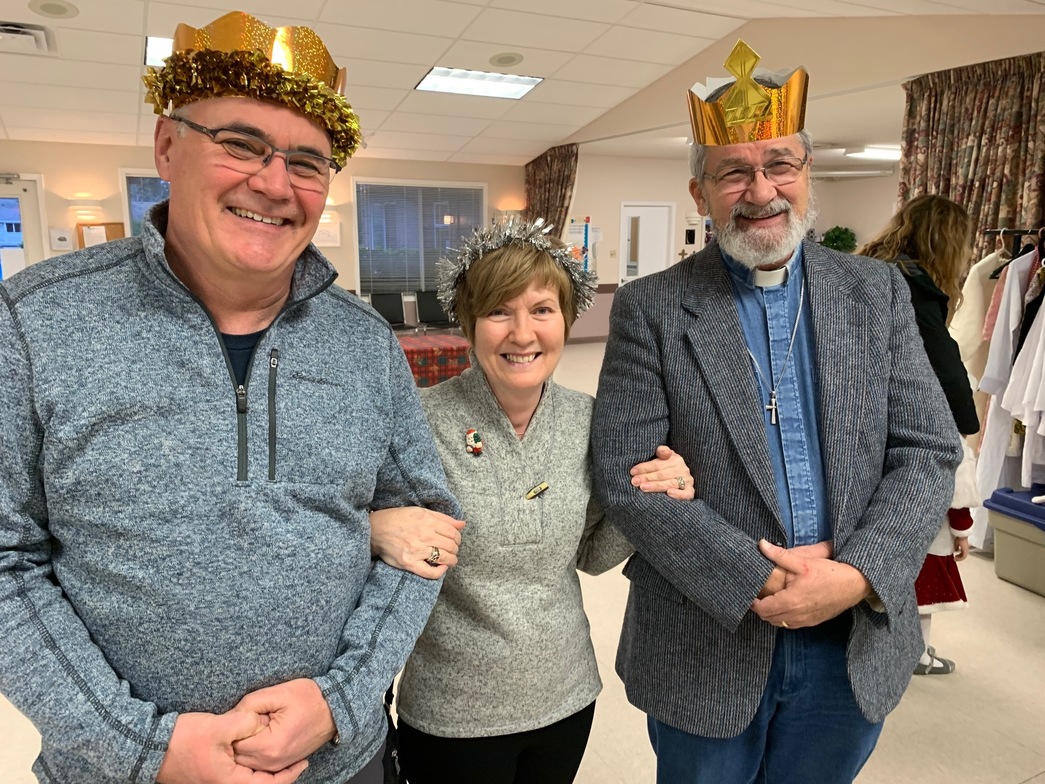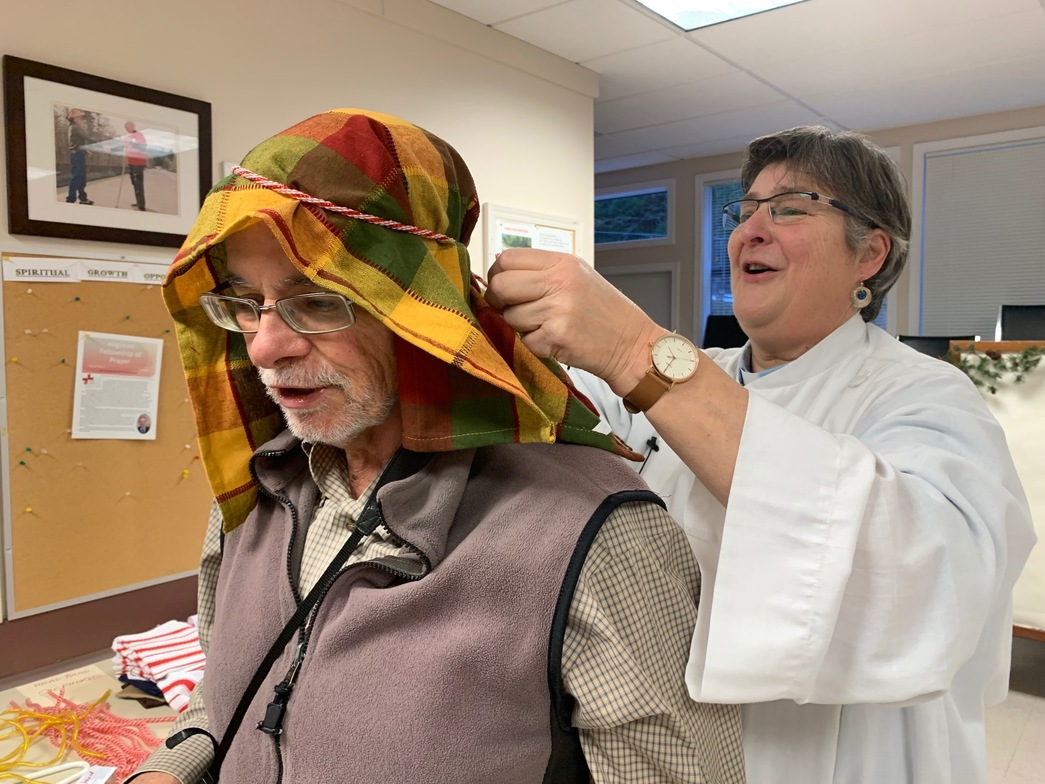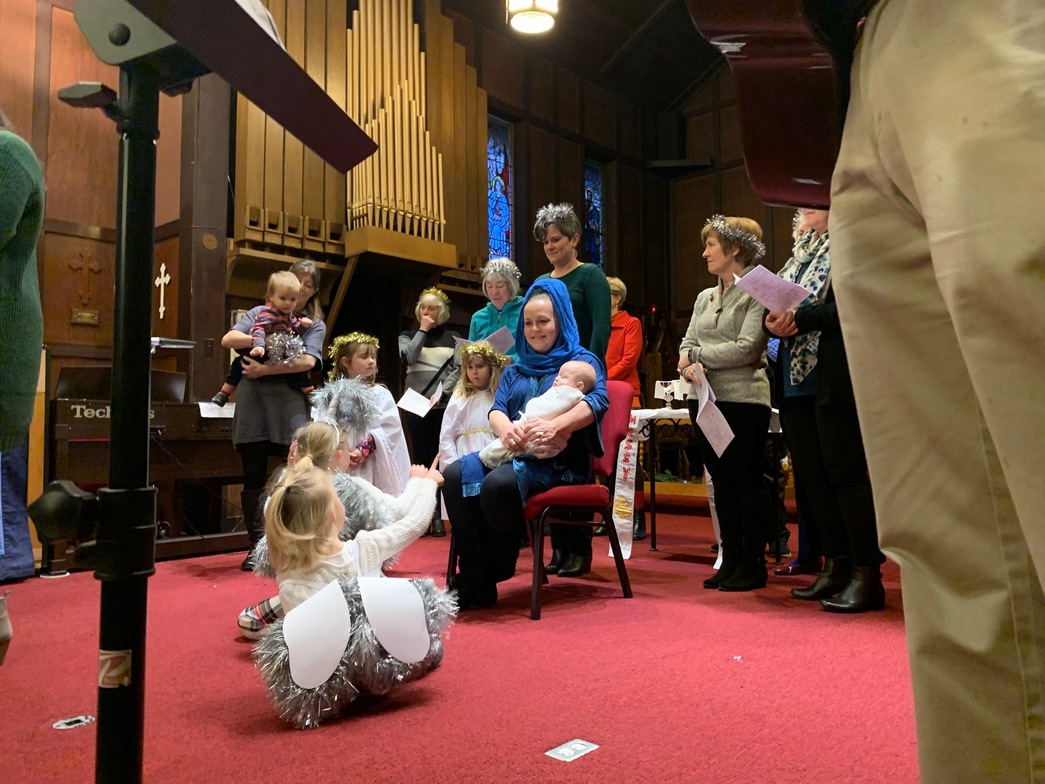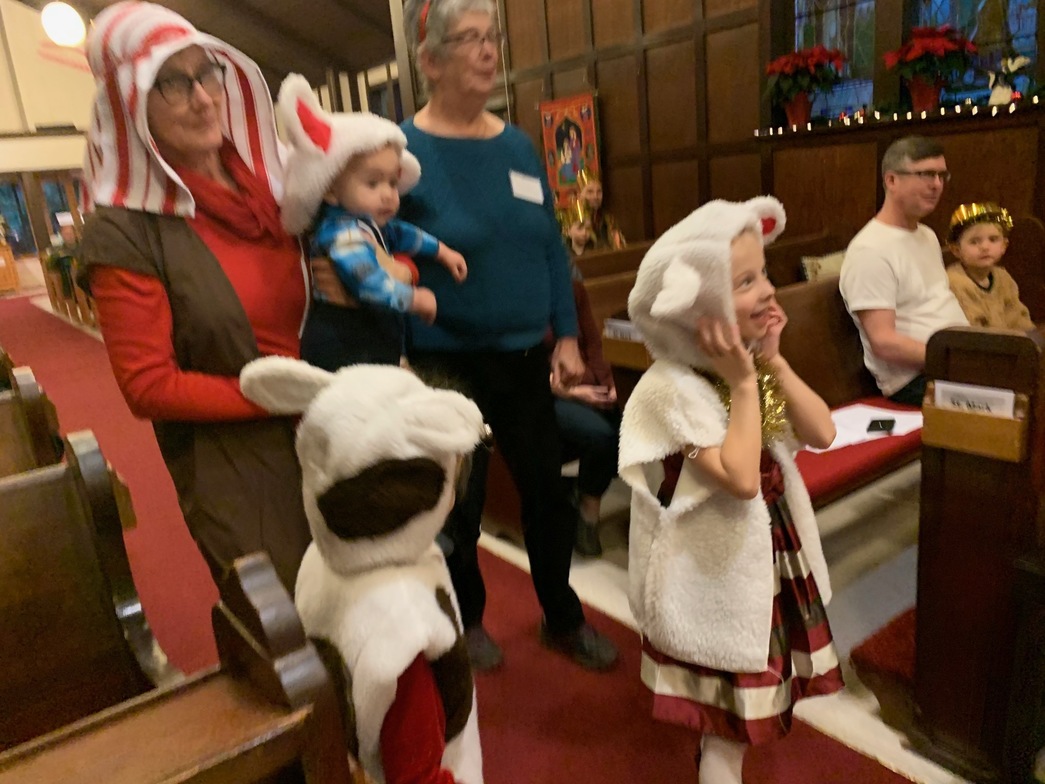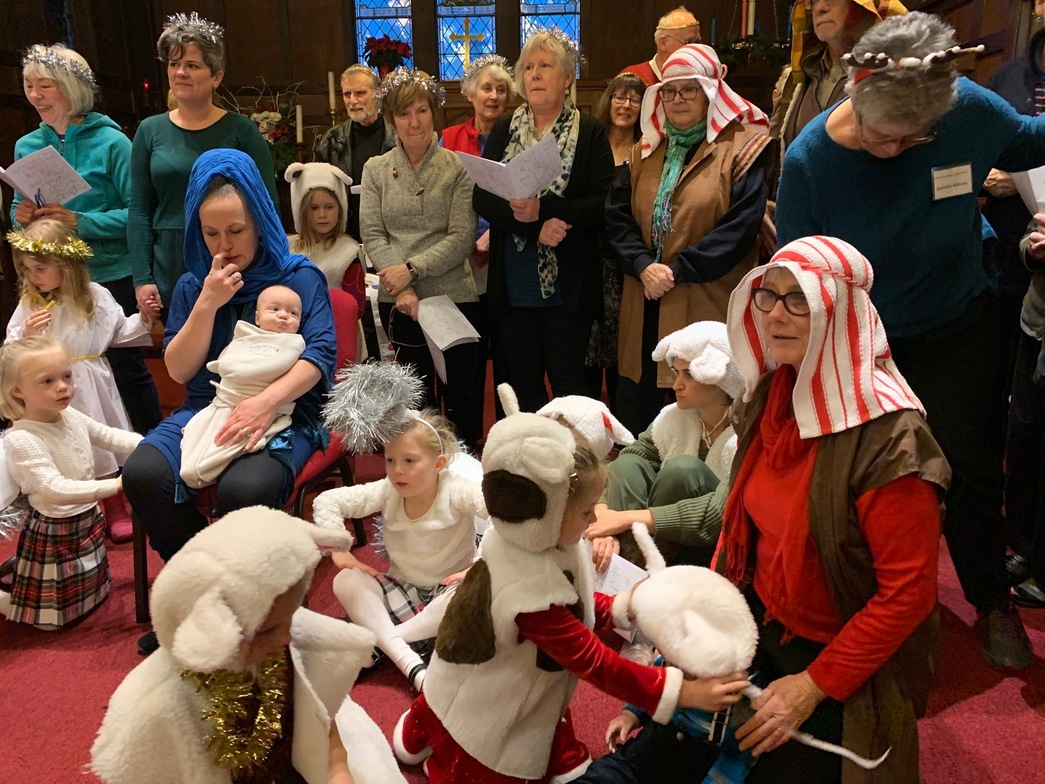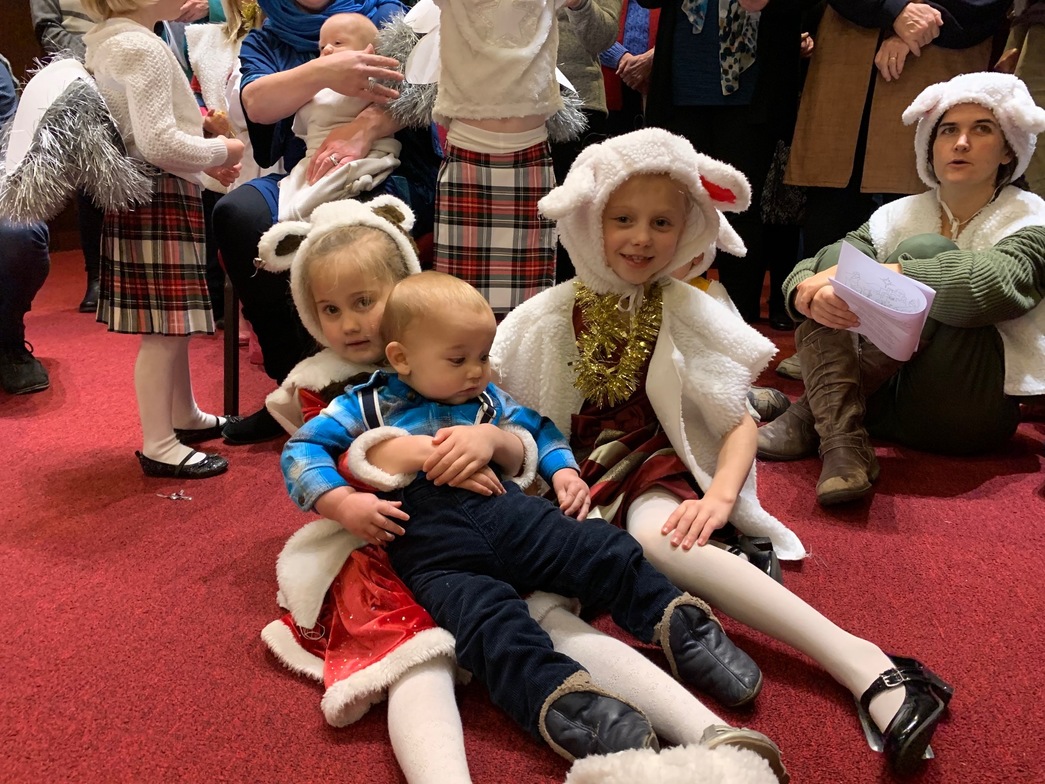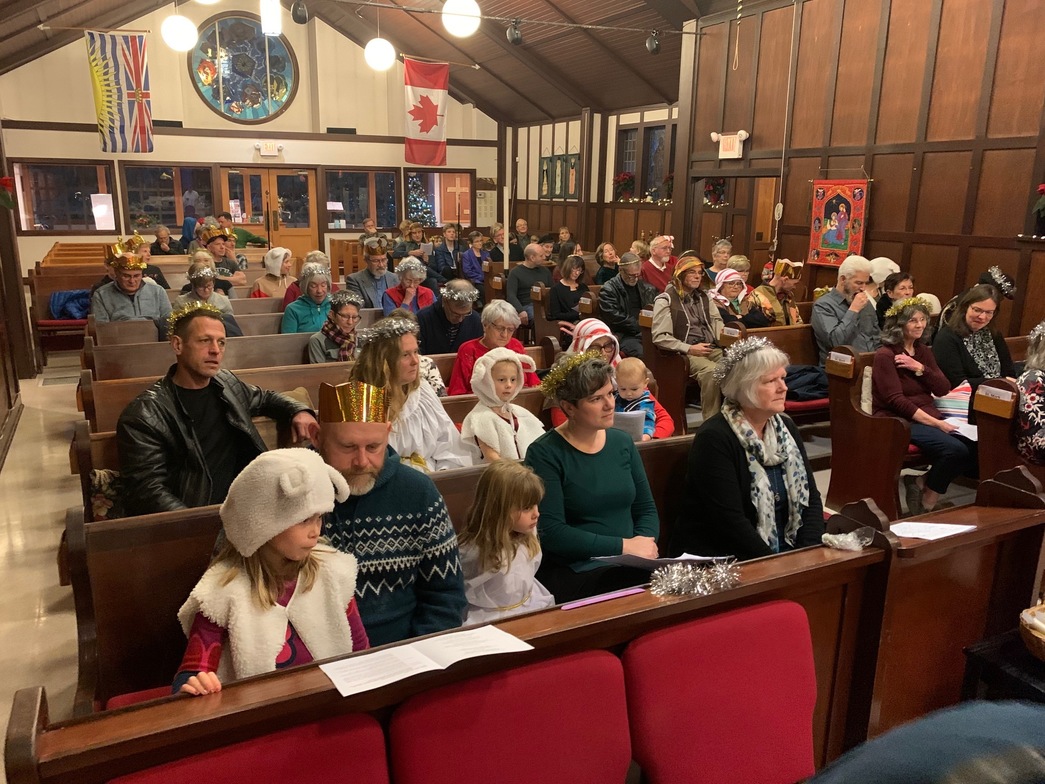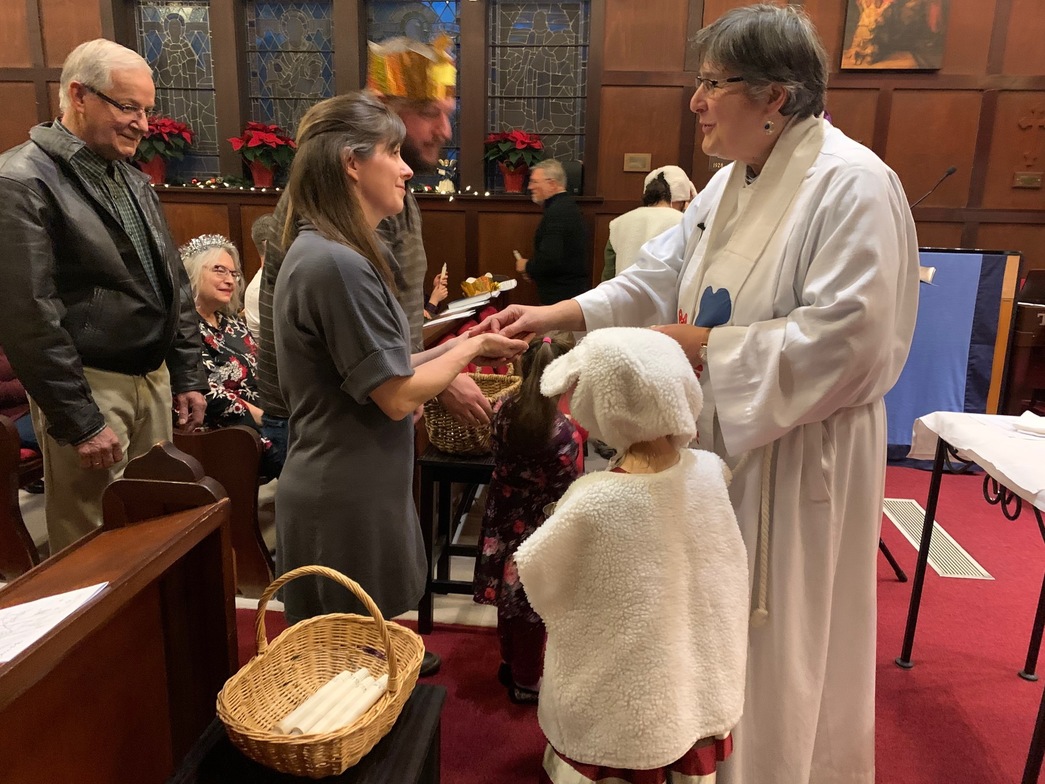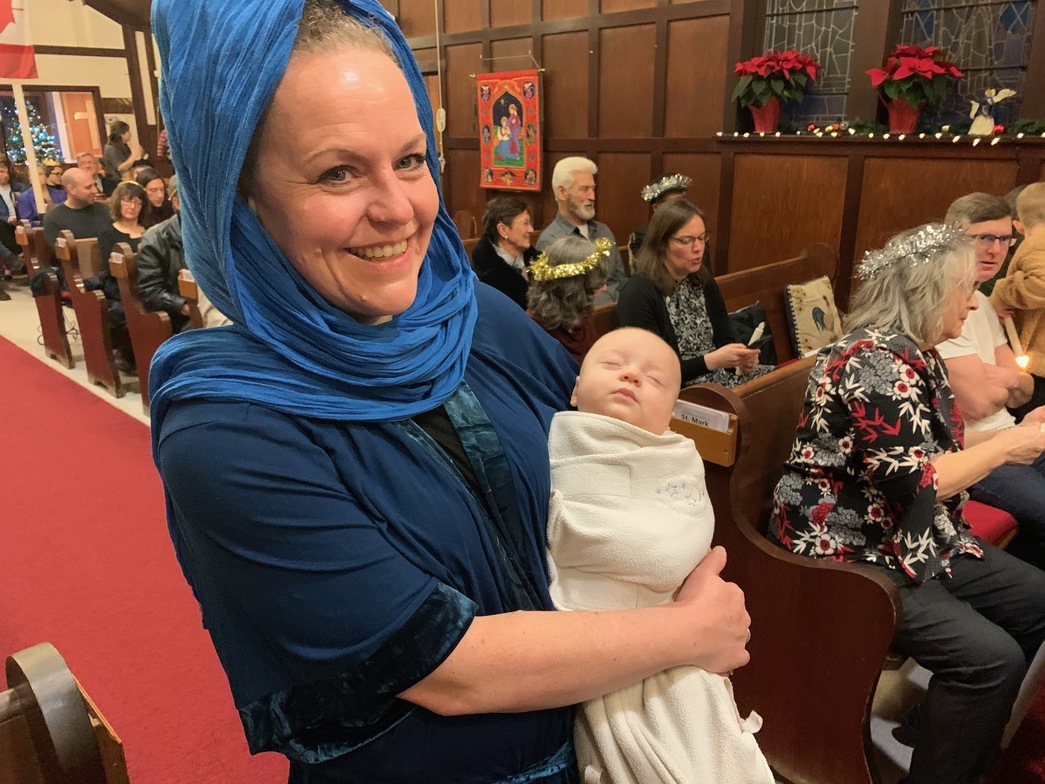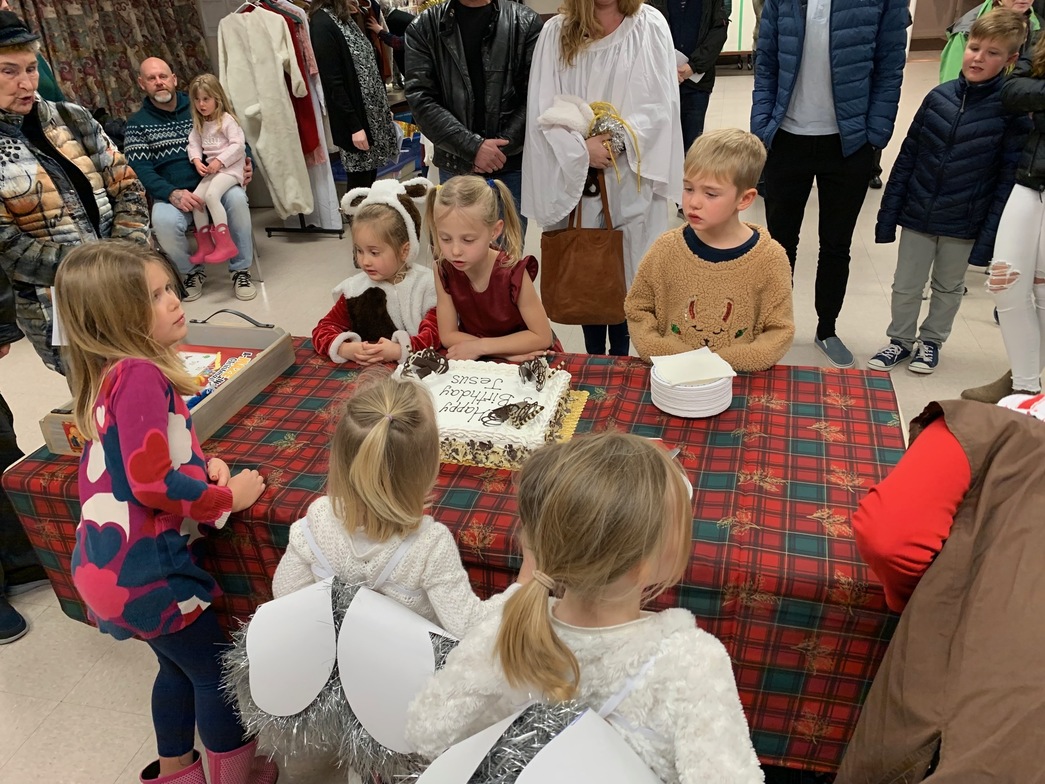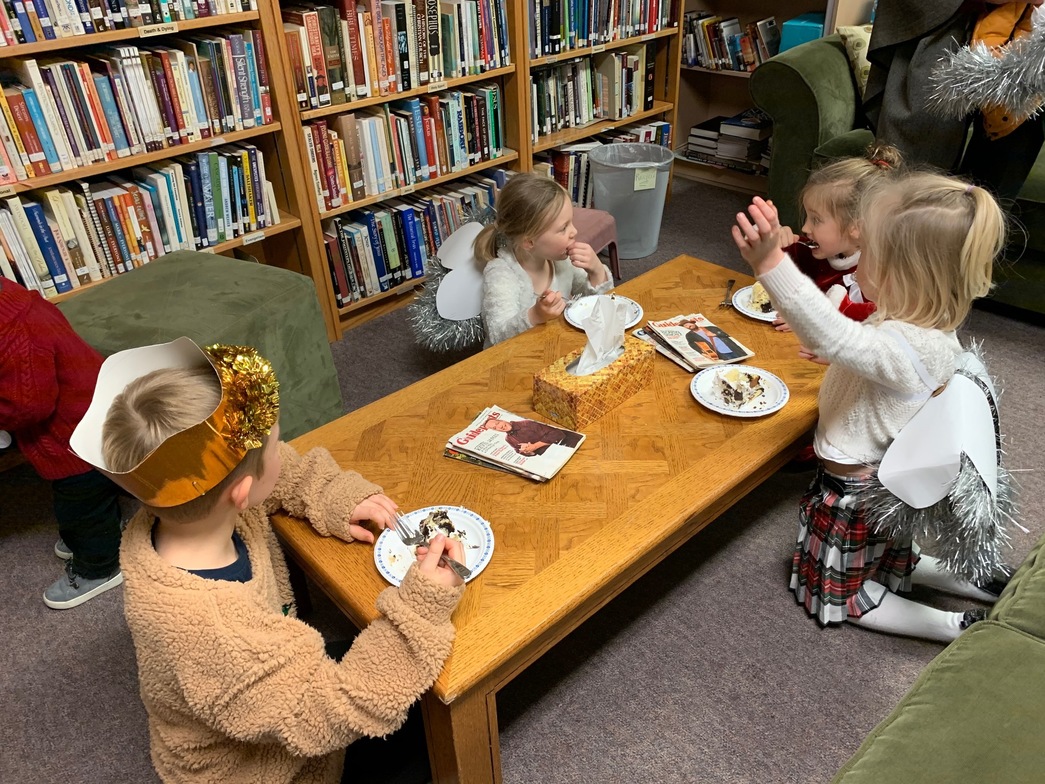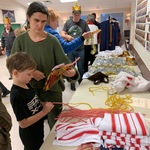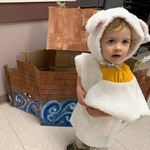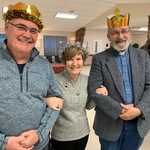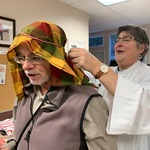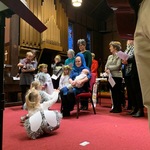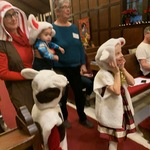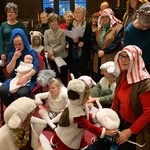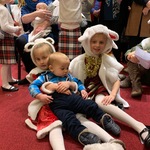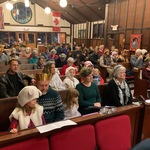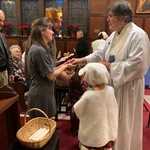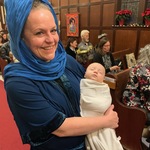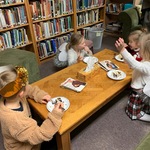 The first of three Christmas Eve services was the Messy Pageant. People came from miles around, just like those visiting Jesus that starry night in Bethlehem. Kids and adults donned costumes and everyone took part in the pageant. We all sang carols and listened to the story of Jesus' birth.
After the service we all went to the hall to sing Happy Birthday to Jesus and have cake!!
Thanks to Rev. Elizabeth, Susan and to all who organized the costumes, the service, the music and the cake... and a special thank you to all who attended. See you next year!