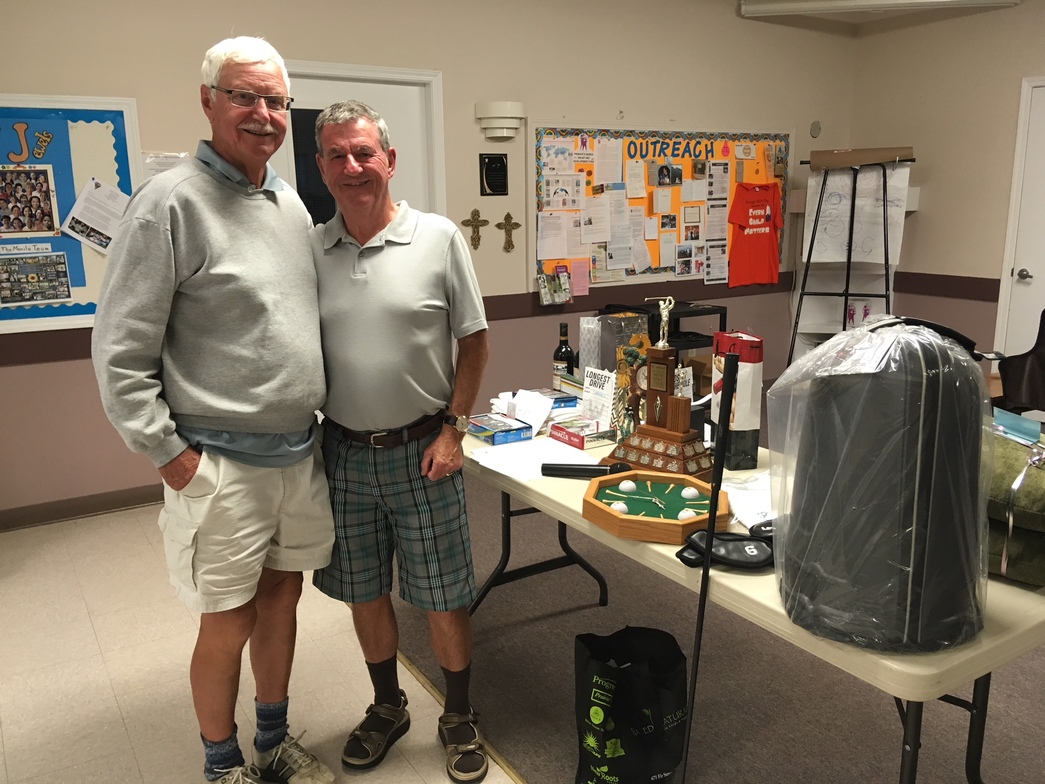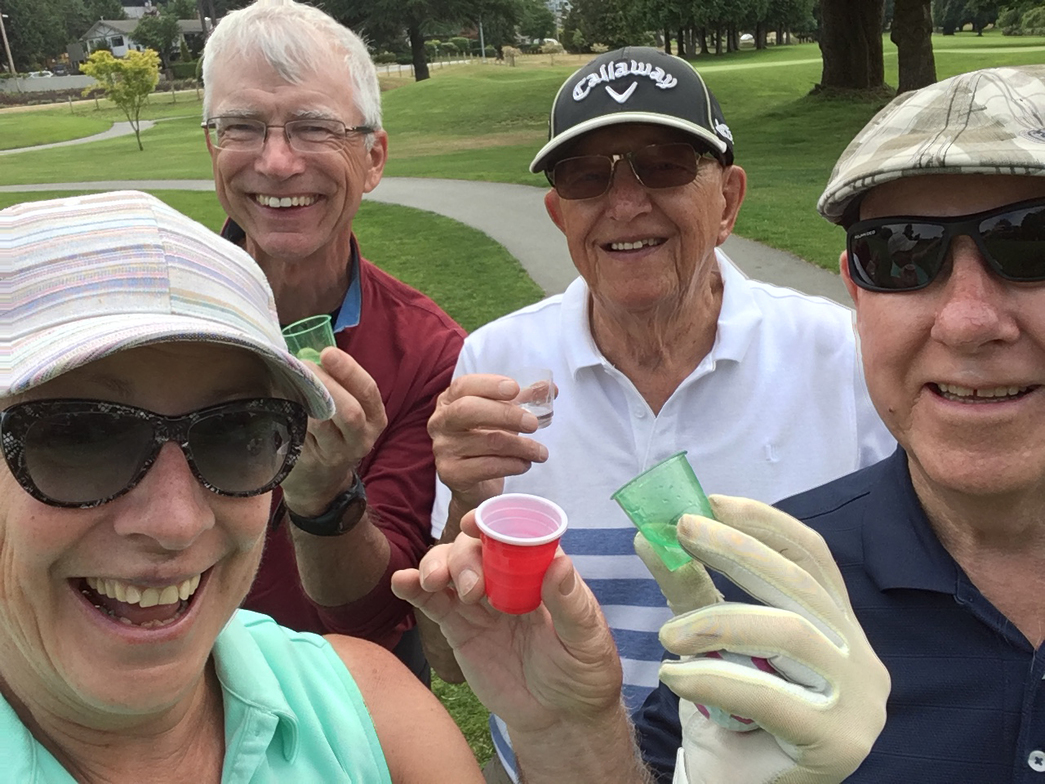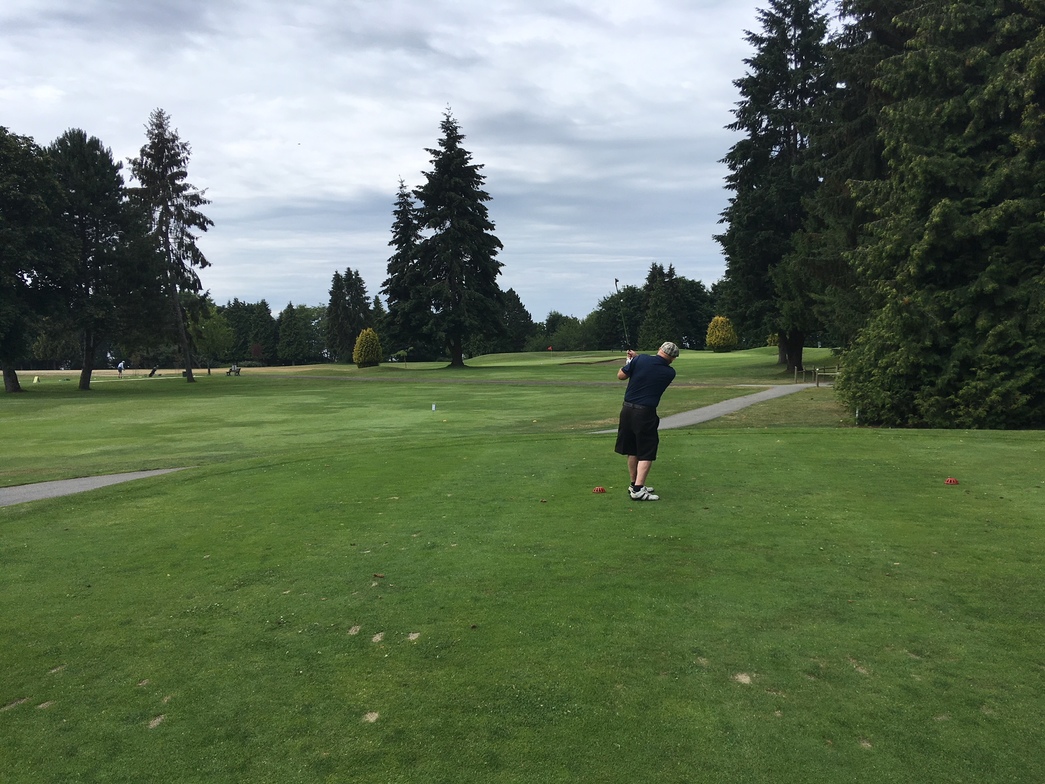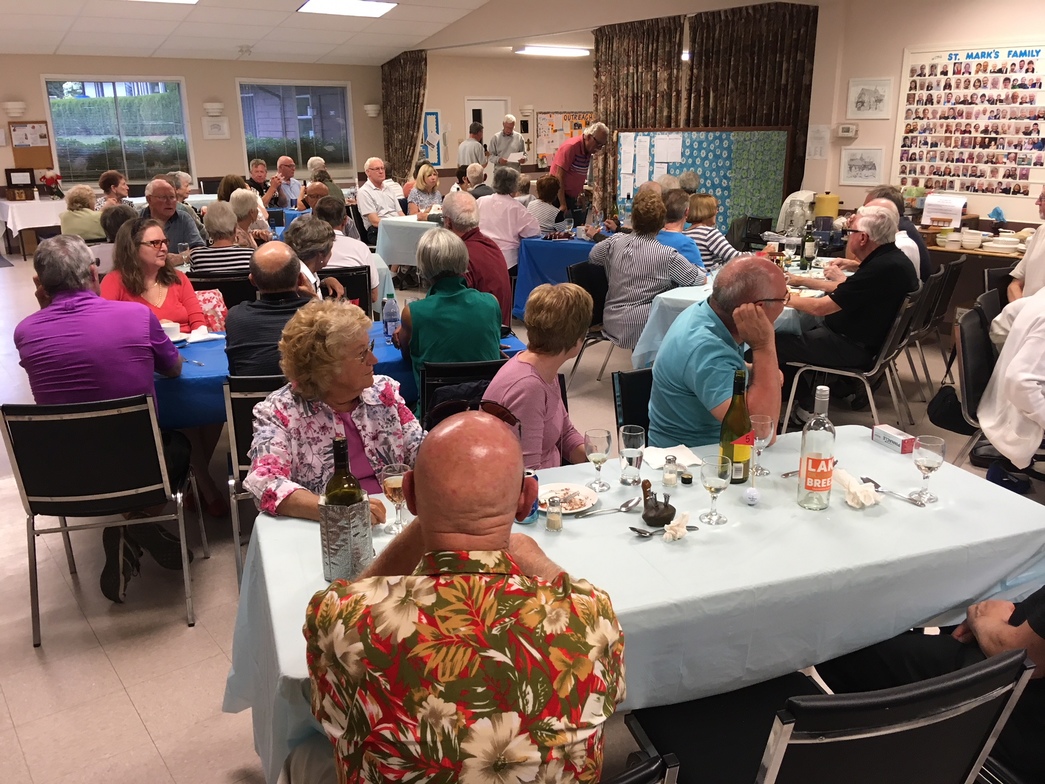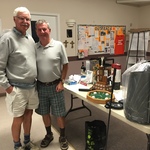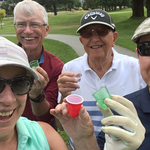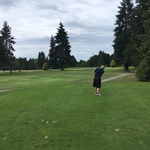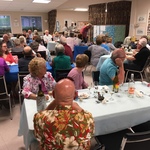 What a wonderful day of dice shaking golf, community and friendship, and amazing food. Eight teams of golfers came out to enjoy a lovely afternoon of Mexican Scramble. Everyone made their best drive, but you didn't know whose drive you'd use until the dice had flown. Lots of fun. Then back to the church for a delicious meal. Record numbers showed up for dinner and LiveWire Catering did not dissappoint, serving a choice of stuffed pork or salmon with perfectly cooked veggies and yummy desserts.
Congratulations to the winners of the day's contests:
Men's longest putt: Stewart Elliot, Women's longest putt: Gill Conner, Men's longest drive: Alan Appleby, Women's longest drive: Anne Douglas, Men's KP: Allan Naylor, Women's KP: Gill Conner
Winning team with the lowest score of 34 (one under par): Stewart Elliot, Al Gagnon, Barbara Hicks and Peter Fairchild
Many thanks to Ryan Geboers and Harry Bassett for organizing the day. Looking forward to next year!