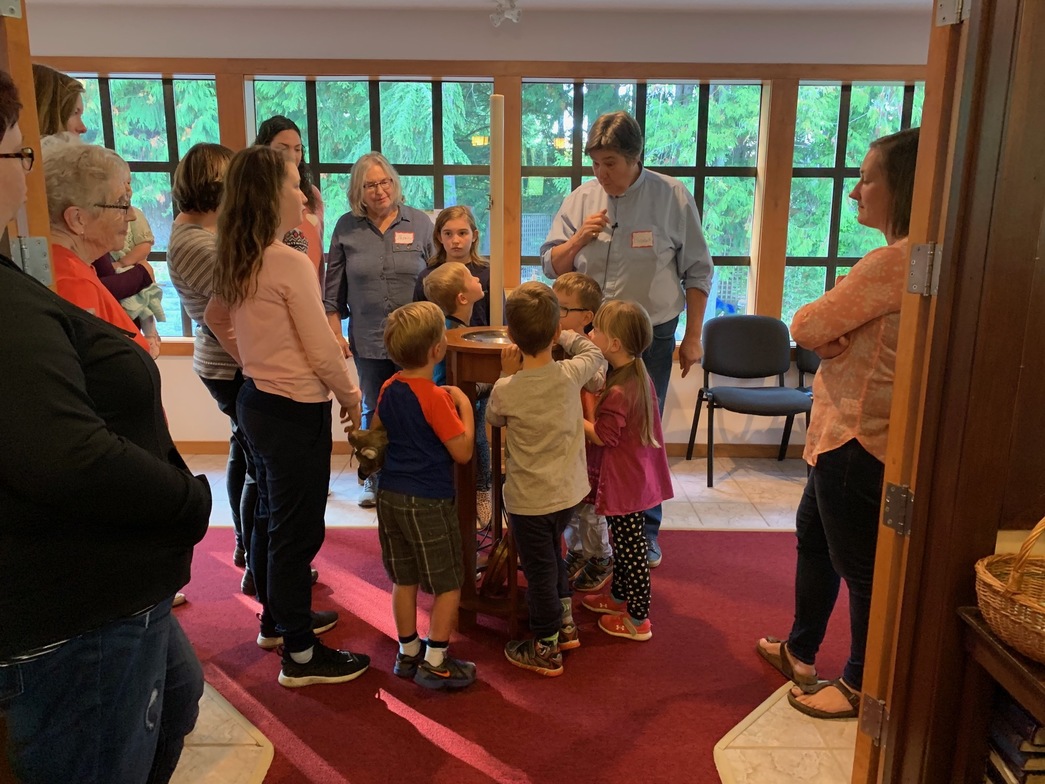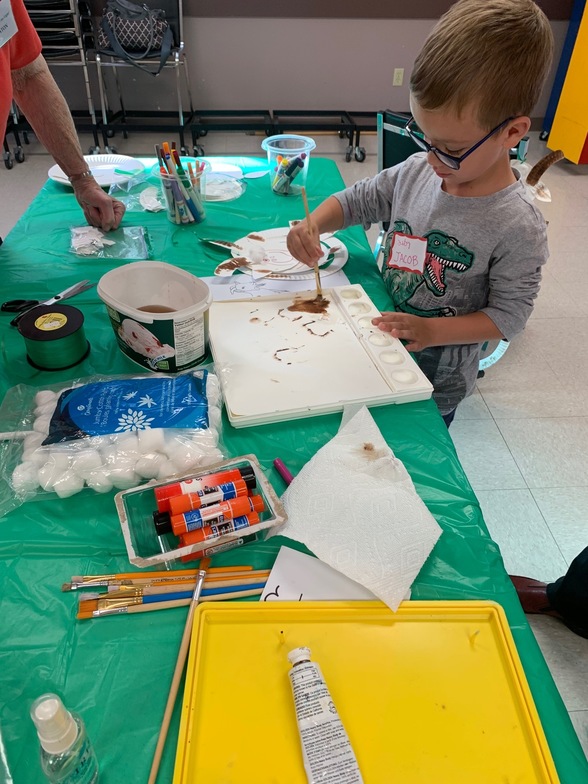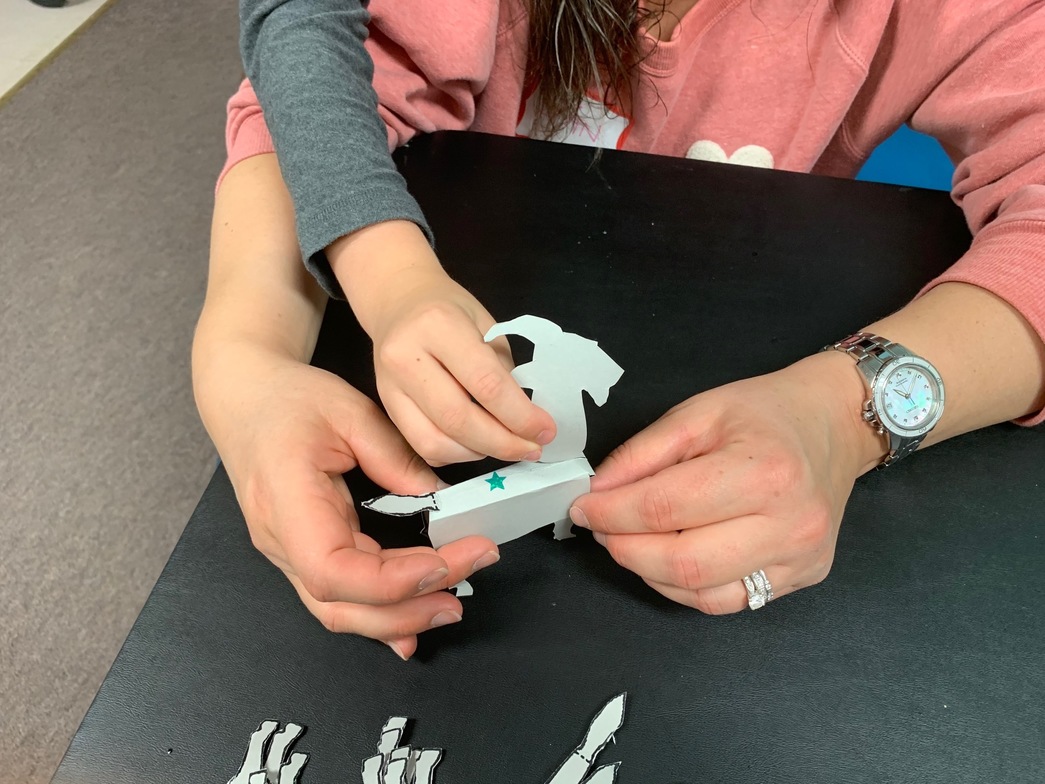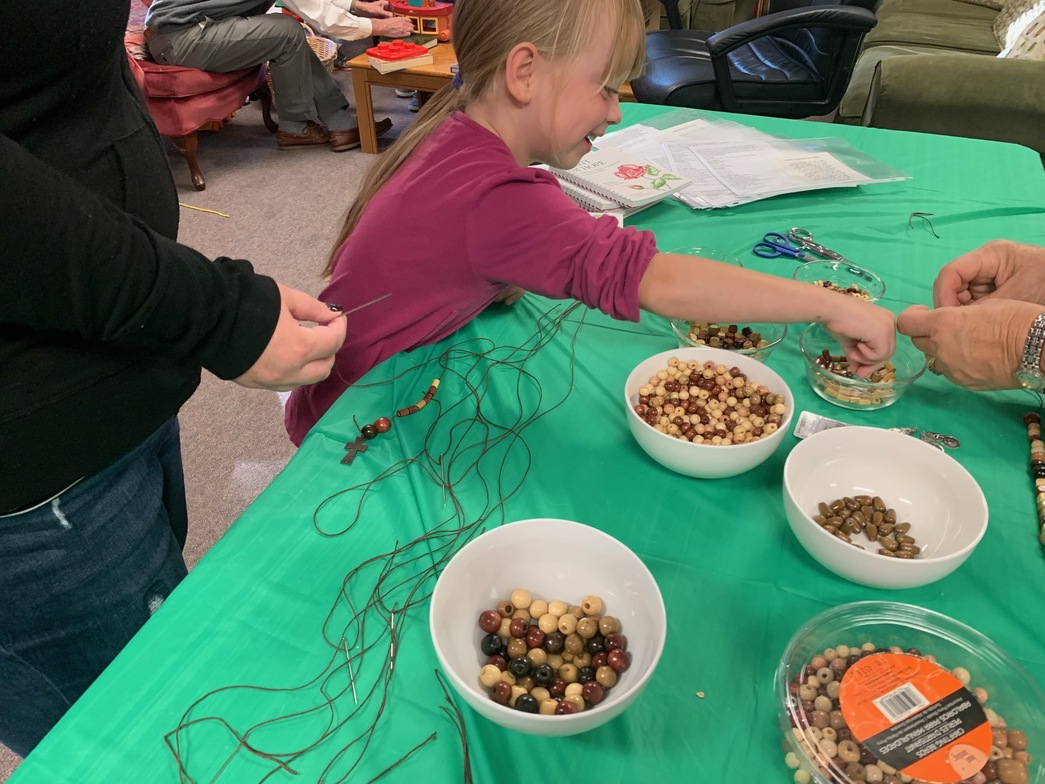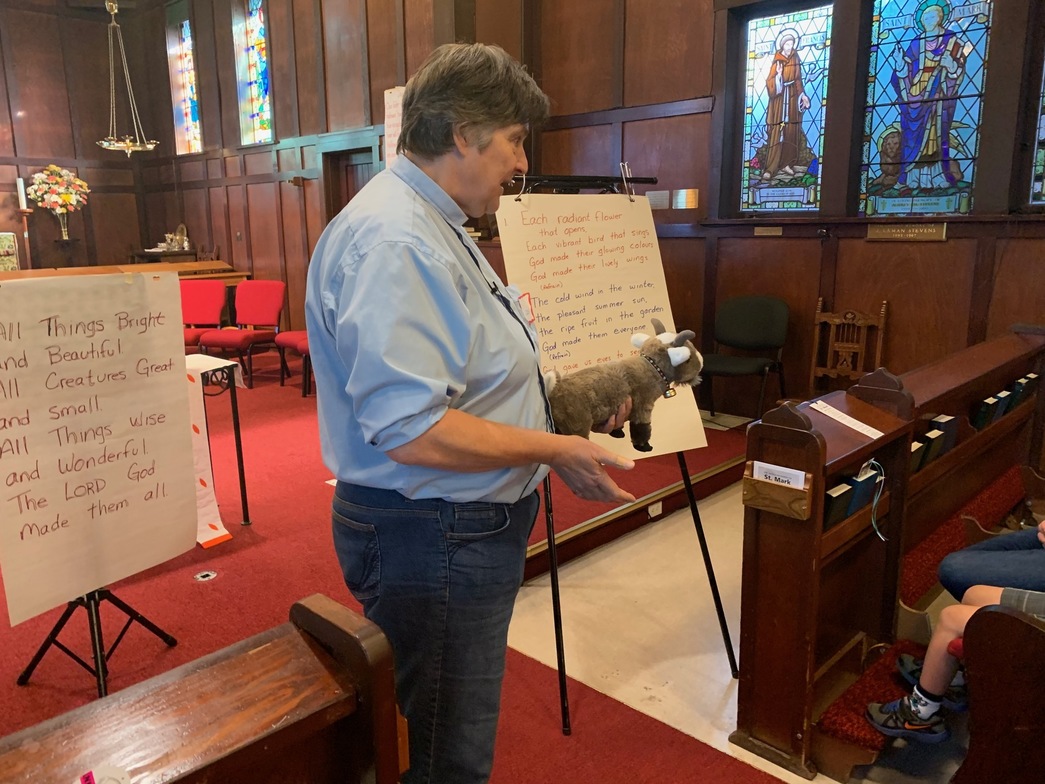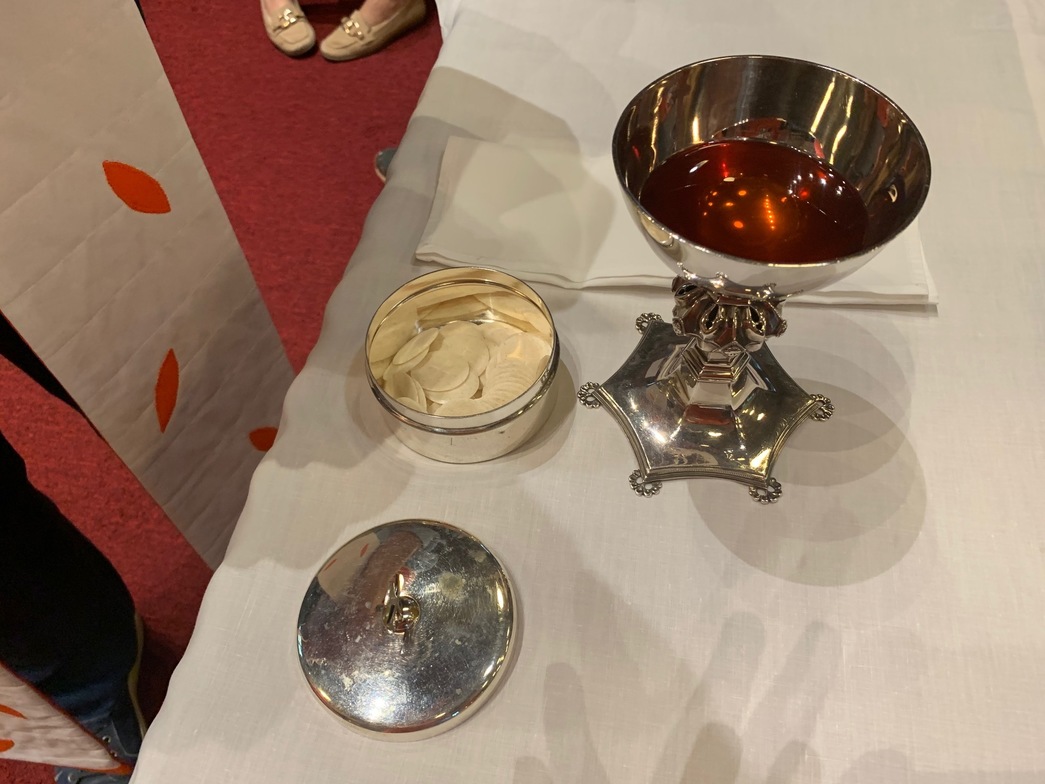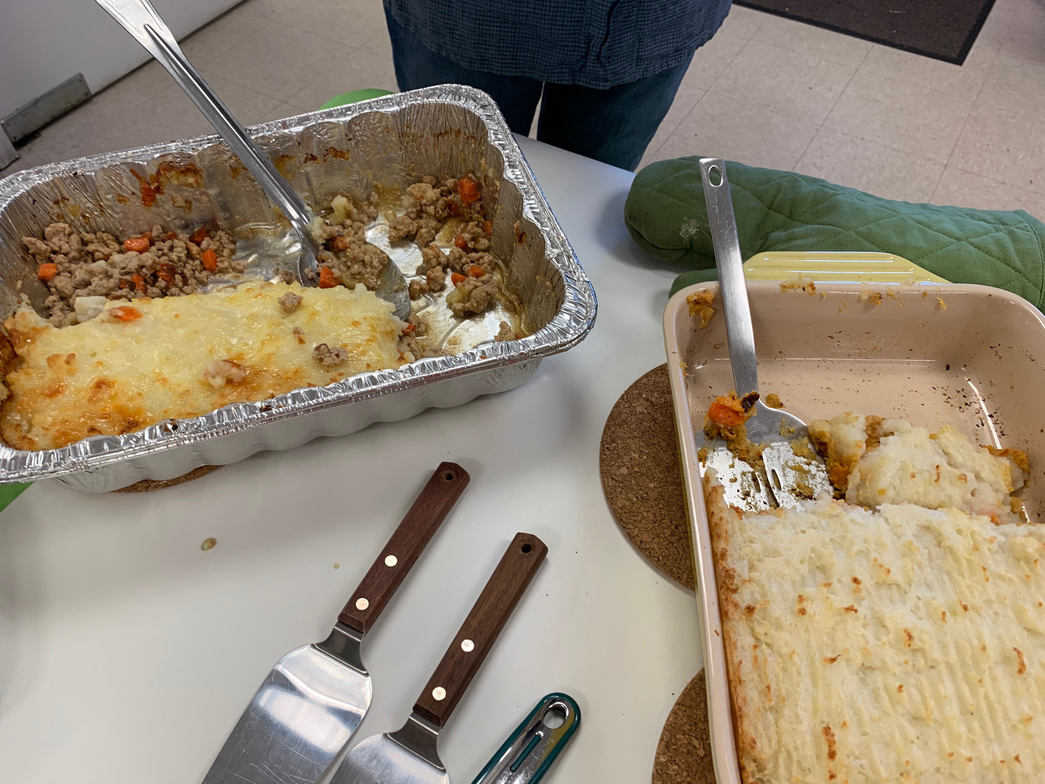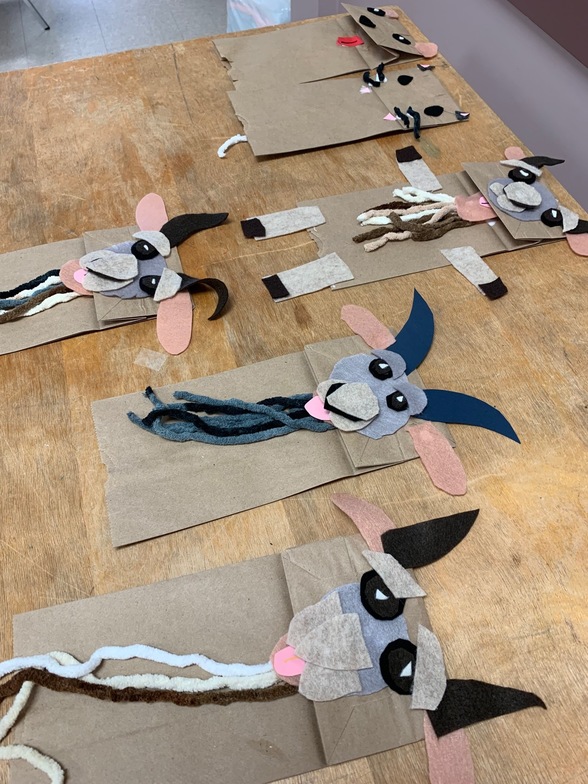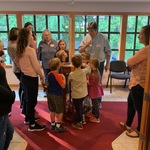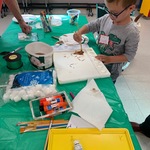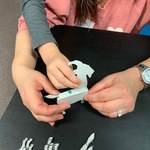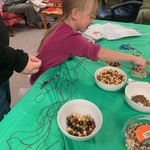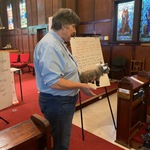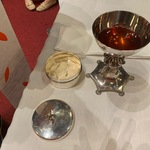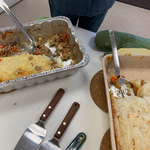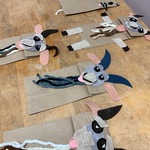 Kids and their adults gathered in the hall and church Saturday, September 28th for the first Messy Church of the season. The theme this month was "Sorry Goat" or "Scape Goat" and the kids got messy with crafts of all sorts. Then on to the church to sing songs, learn about the font, or blessing with holy water, and recieve communion.
Then back to the hall for a delicious community meal of meat and vegan shephard's pie (how appropriate!)
Thanks to all the volunteers that make this happen, and to all the people who show up to enjoy this relaxing family afternoon. Next Messy Church is Saturday, October 26th at 4pm. Put it on your calendar!