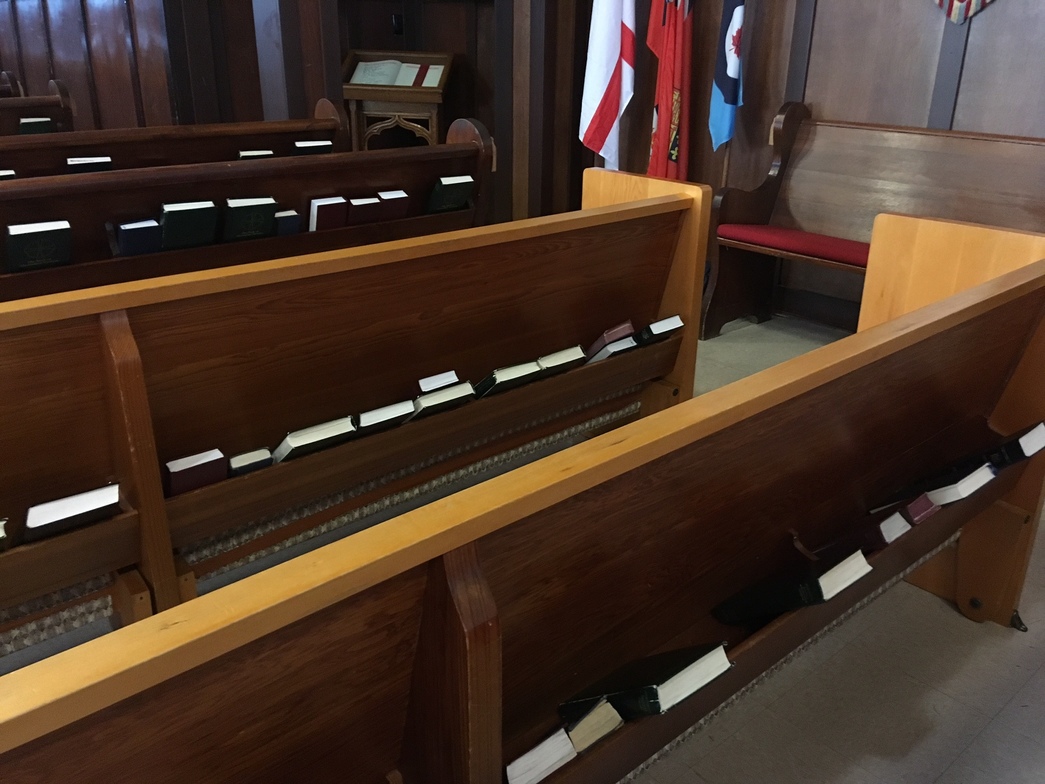 During this stressful and challenging time, we are all aware that, although the doors to the church may be closed for now, the work of the church continues on, and as a result, needs our continued financial support.
Several people have enquired about how best to make their ongoing offerings to the church. Your Parish Council has discussed this, and here is what has been decided:
For weekly and monthly envelope holders:

Please put your donation into your offering envelopes (cheques only please), then put it/them into a regular envelope and mail it into the office.

We suggest that you do this once a month to save on postage.

Any special offerings (Lenten, Easter) should be treated in the same manner as regular offerings as outlined above.

For those enrolled in the PAD program, your donations will come to the church in the regular manner.

No action is required on your part.
If you wish to enrol in the PAD program, please contact Wendy Carriere at 250-248-3040 or by e-mail at

[email protected]

and she will help to get you set up.
The Parish Council has requested that your offerings be mailed to the church rather than dropped off in order to protect Pam Brown and Rev. Elizabeth who continue to work in the building. Your understanding is appreciated by them both.

The mailing address for the church is 138 Hoylake Rd., Qualicum Beach V9K 1K3. Please mark the envelope: Attention Treasurer.

Many thanks for your continued support during this difficult time.

<![CDATA[QlM5QWlPV05sdFFnaTIwbExZNUx5RTB2VGtRcUxHRm5BK1p4aTA4OHh0T0hjTC8rdkFDaWl1RmQ5aFlRNTRrWGVqYTJ0R2Z5eml2OE96Tm9FZC9sLy9DRU1hN3RlWUVWRlB6WFQ2NXJLTDNEeWZXbStQSDA0K0paU1pRMEM3aDFVc0sxbTRsbzZxZWFxb1pQR2poMktpbmc4djgvbXcyZEpqQit0cFFXSFVzQ2t1WjEvbWpoRHVDOFdINWVtTkY2LS02QVhZanRNOE5TY1dQT2puQlQ1eWFBPT0=--a99e8c1bbb01bcc535c6183d2c0ccd1e550ea568]]>