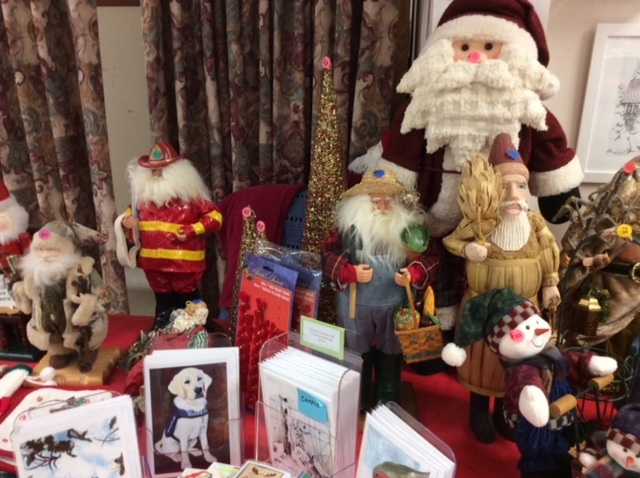 I wonder if we could add up all the "time" we all have participated in presenting a Christmas Church Bazaar if we would win a Guiness World Record. I can see the headlines now, "Church members faithfully helping to celebrate Christmas!"
Certainly here at St. Mark we have helped folk gather and set the tone of joyous celebraton for the coming of Advent and Christmas. Delicious food, treasures and treats for the whole family, and lt's not forget that special gift for that special someone. But what is more important for me is the fellowship that happens as tables are set and tea is made and shared. There is a wonderful atmosphere of working together to serve the community.
This for me is what the church is all about. We serve others as well as deepen our sense of faithfulness and service to God who calls us to build a kingdom of love and care. Thank you for a terrific Christmas Bazaar--well done good and faithful servants! Thank you to all who make St. Mark Anglican Church a place to find the presence of Christ.