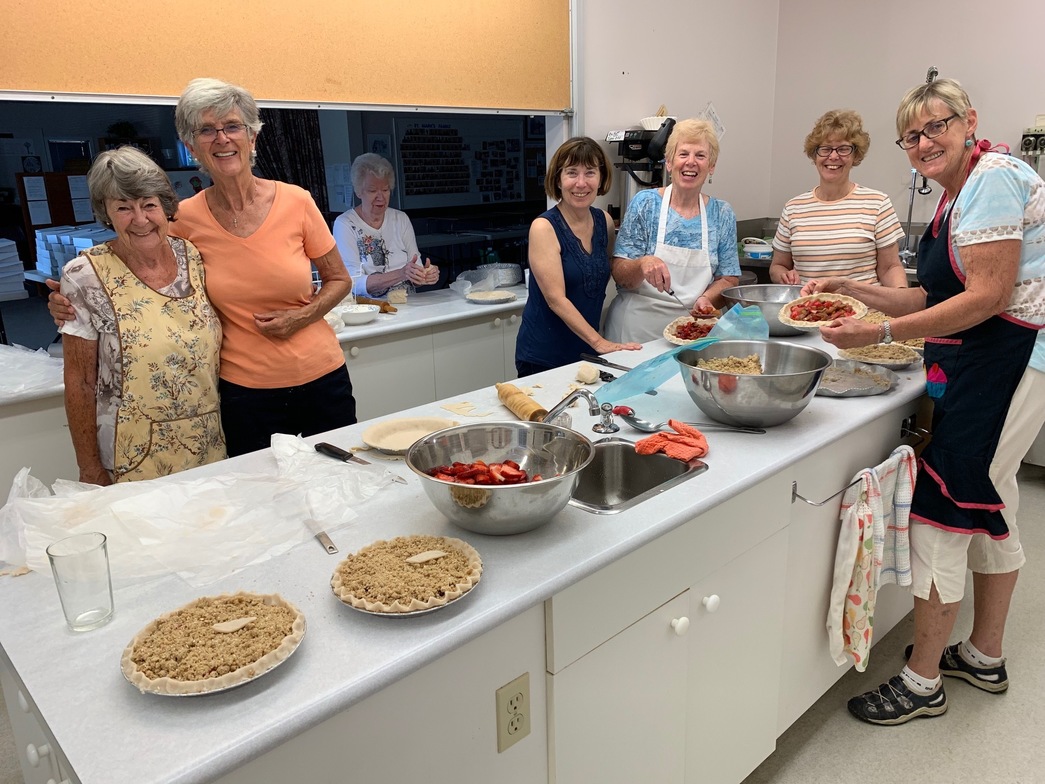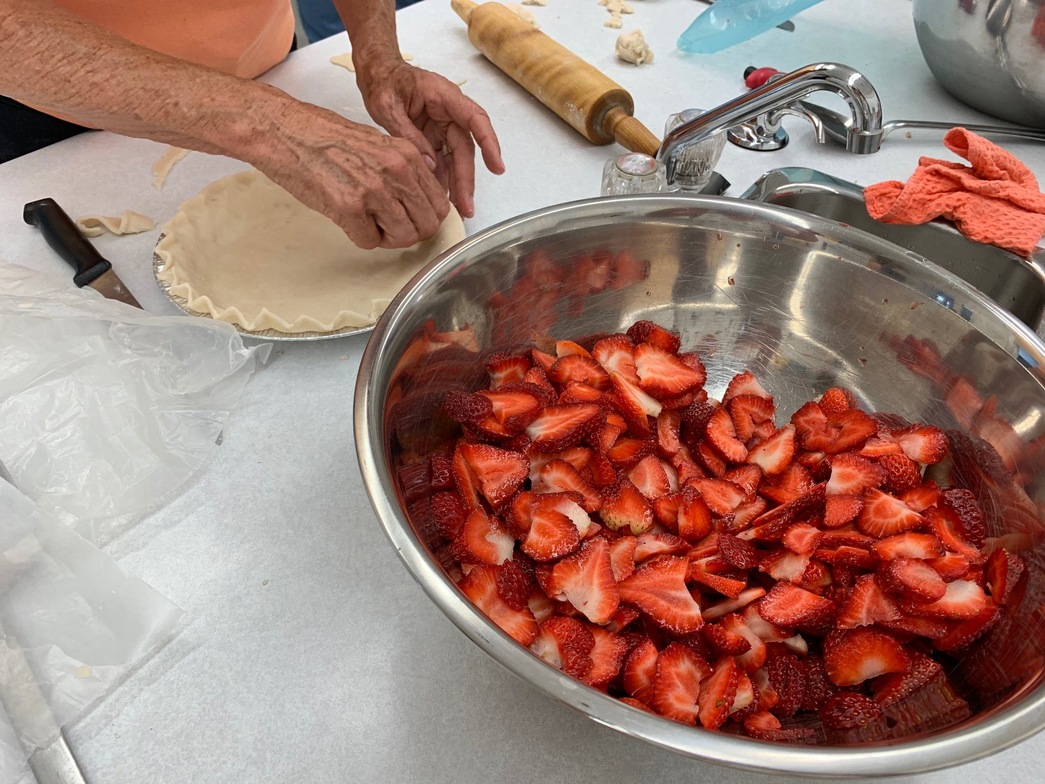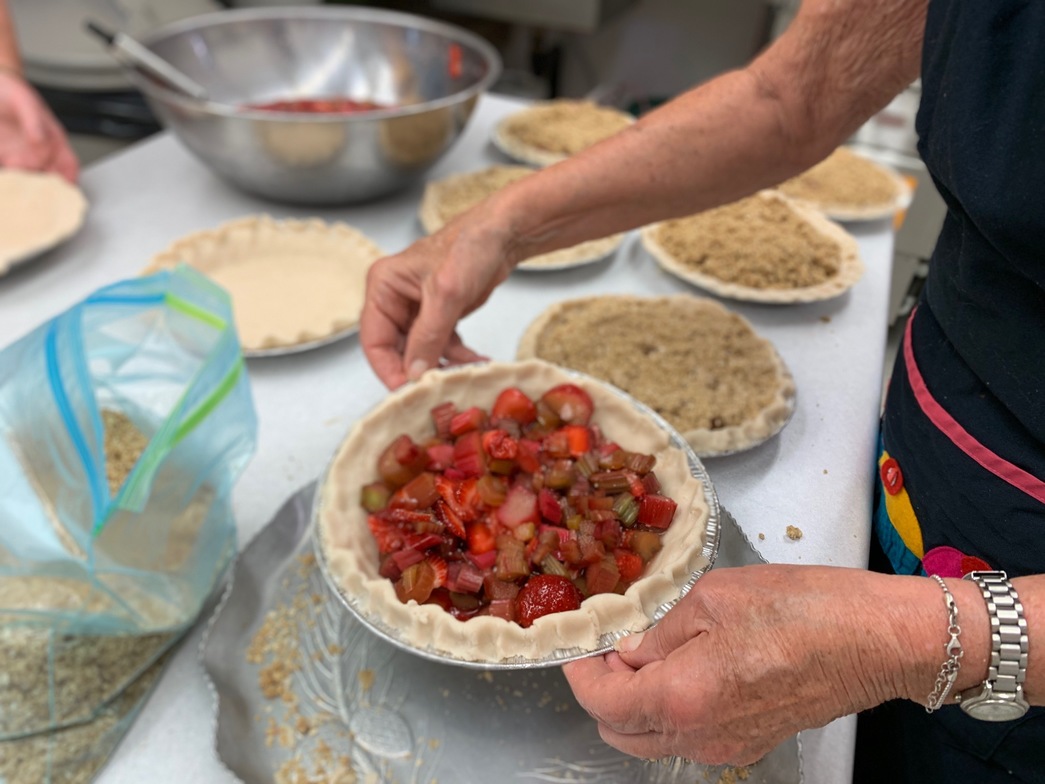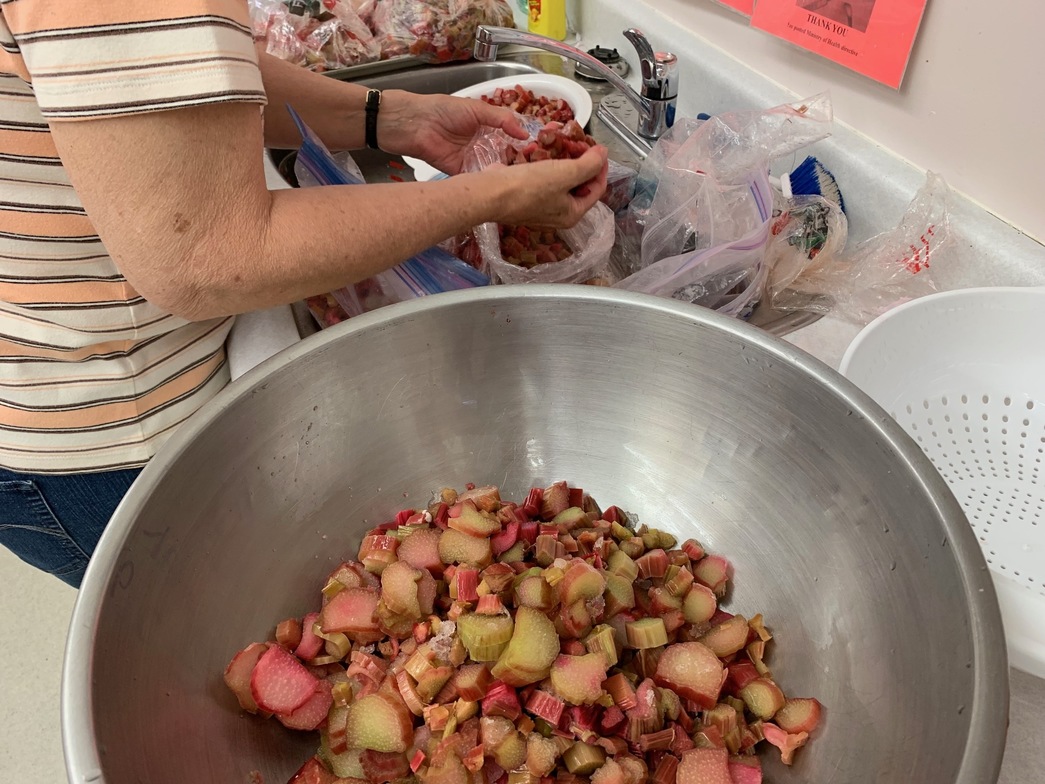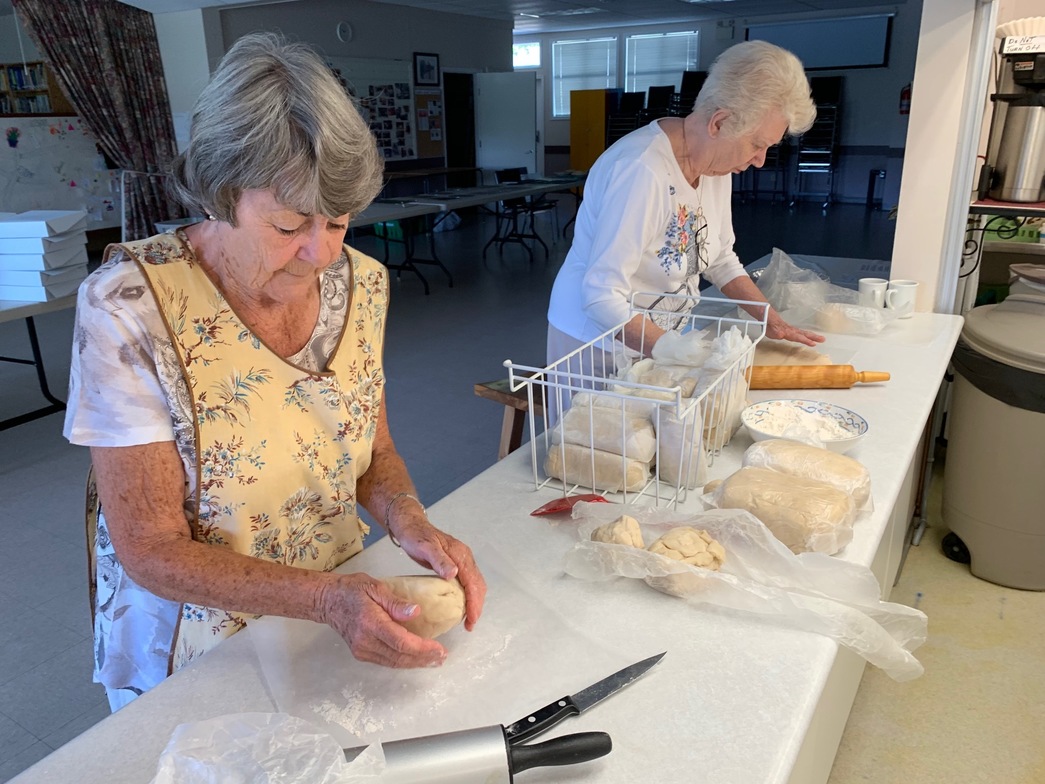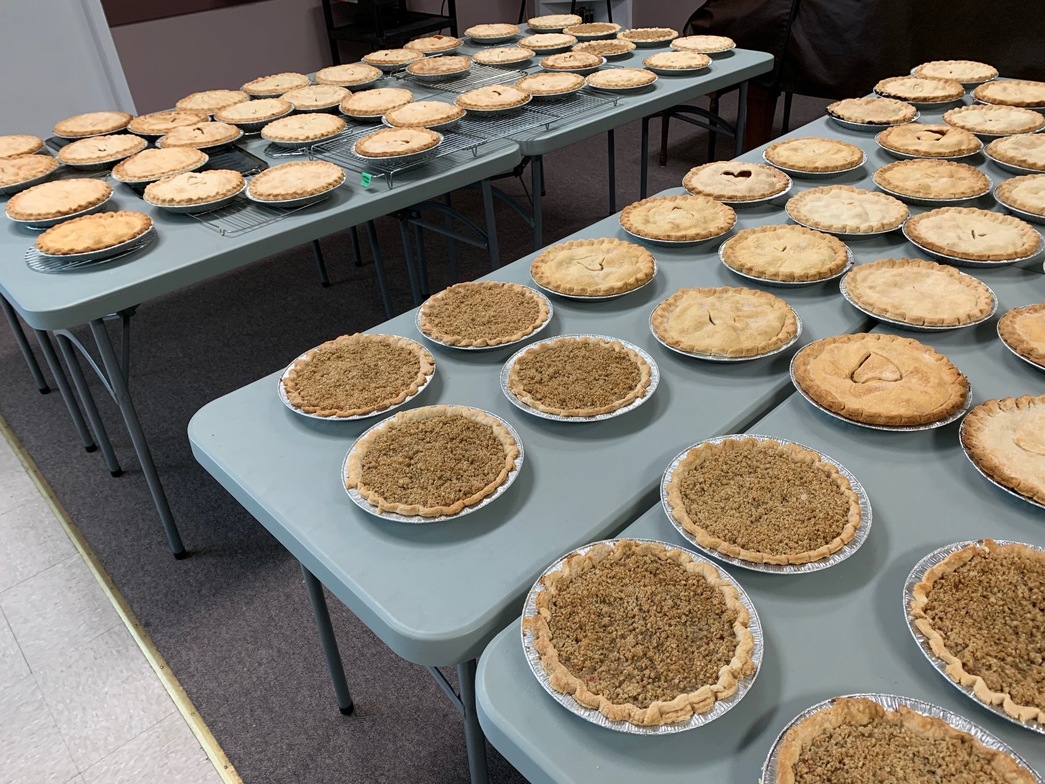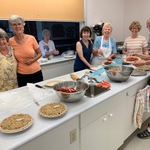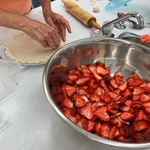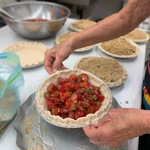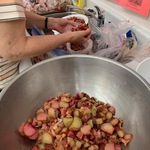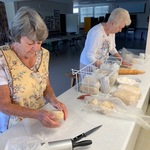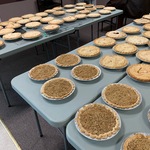 The Holy Rollers are hard at work, baking up 300 (or so) pies for this year's St. Mark's Community Fair on Saturday, July 27th.
Just look at the fresh ingredients and heart felt love put into these pies!! If you would like to help, volunteers are still needed (many positions, not necessarily baking). There are sign up sheets in the hall, or email Gill Conner at [email protected]
We are looking for a 12.8 cu ft freezer to be donated for the basement for storage. If you are planning on downsizing and have a working freezer you are looking to move, let Gill know!